... start your day right!
Enjoy one of our various breakfast options - either as a pair sharing our breakfast on étagère with a glass of Prosecco or with your best friends at our extensive sunday breakfast brunch from 8 to 12 a.m. We also recommend our lunch buffet menu from 11.30 a.m. to 1.30 p.m.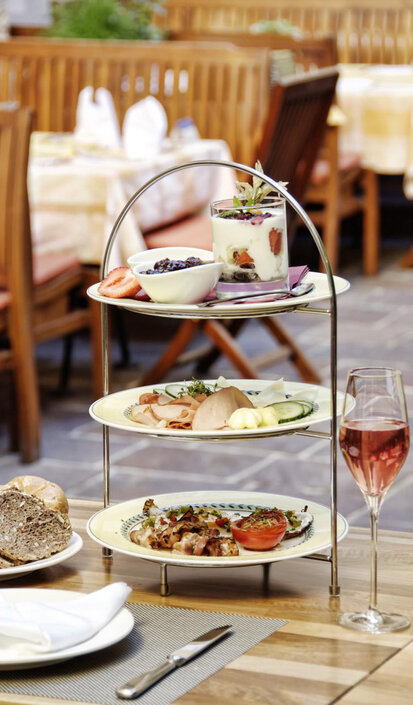 Breakfast on étagère
Tuesday to Saturday until 12 a.m.:
Double espresso with milk or Cappuccino
Yoghurt with fresh fruites an berries, served in a glass
Ham, cheese, fried eggs and herbs
roasted vegetables and grilled tomato
Butter, jam and brad and bread rolls
1 glass Prosecco
Tuesday to Saturday I € 15,00 per person
Breakfast buffet
Not only for our hotel guests, also for you - our generous breakfast buffet!
From 06.30 to 10.00 a.m.
Tuesday to Saturday I € 16,50 per person