... ANTICIPATION is the greatest Joy!
Spoil dear friends and familiy with a romantic dinner, an extended Sunday breakfast or a weekend in one of the most beautiful cities of Austria …or create your own personal voucher for a special person.
We will gladly send the vouchers to you by mail or post.
Breakfast-Voucher
We sell the following vouchers for our breakfast:
Buffet breakfast from Tuesday until Saturday
from 6.30 a.m. until 10 a.m. I € 16,00 per person
Breakfast tower I breakfast on etageres
from 06.30 a.m. until 12 p.m. I € 14,00 per person
Sunday-breakfast-brunch
every Sunday from 8 a.m. until 12 p.m. I € 27,00 per person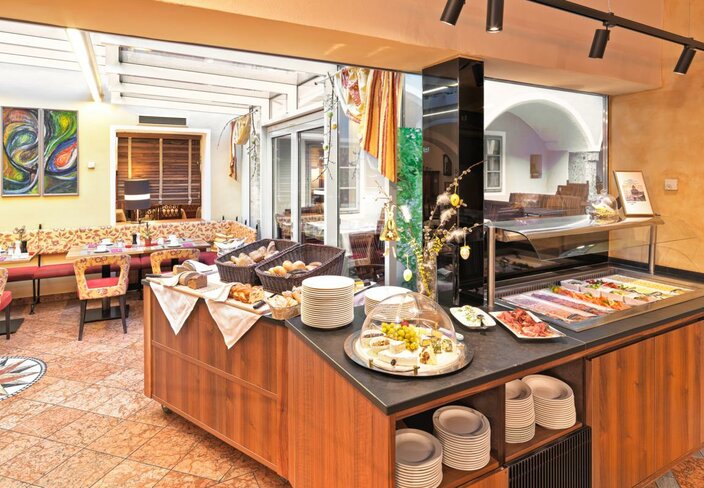 Lunch Buffet-Voucher
Our extensive lunch buffet provides a rich offer for all tastes - soups, salads, meat, vegetarian main courses as well as desserts.
Thursday & Saturday from 11.30 a.m. until 1.30 p.m. I
price per person € 16,50
TIP
The block of 10 for our lunch buffet you get for the price of € 150,00!