... enjoy our seasonal trends!
The hotel's kitchen has a first-class national reputation. Seasonal trends and fresh products of the region are an important part of our culinary offer. Some meals have been cooked using the same recipes for generations. Other culinary compositions will enhance the delightful expierence of a romantic dinner or a dinner party.
Restaurant area
In our guest rooms the rustic Altwirth Stube or in the elegant wine cellar you will find a special ambient atmosphere. In the courtycard or in the Schanigarten surrounded by historic bourgeois houses you can enjoy your lunch or dinner unter the starry sky.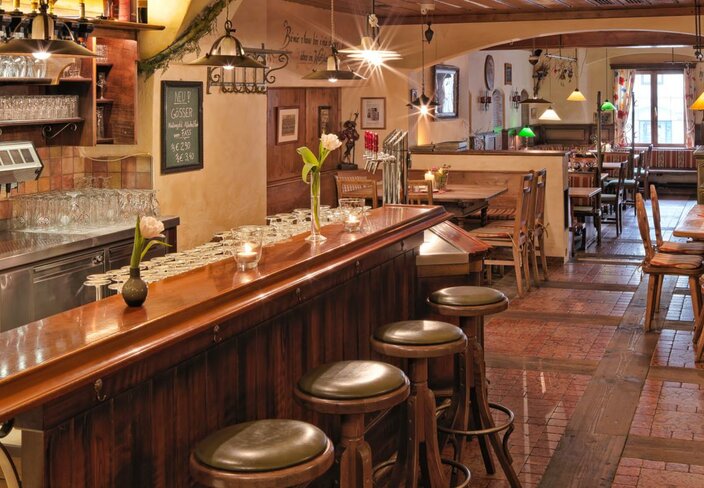 Maders Bar
Those who prefer a different kind of the Mader Feeling, meet in the MADERs BAR. A drink in the MADERs BAR - your little vacation from everyday stress. Cultivated lounge atmosphere for meeting friends, a little refreshment after an exhausting shopping- and sightseeing tour or a glass of wine to end the day.