Your Hotel in Steyr – feel at home!
Welcome to Landhotel Mader! Our four star hotel is located on the main square of Steyr, with a fantastic view of one of the most beautiful city squares in Europe. Expierence a part of Steyrs´rich heritage at Landhotel Mader. Our hotel offers the perfect combination of historical splendor and modern comfort. Familiar hospitality since generations! From the first inquiry and reservation of your hotel room, above planning your stay, right up to your departure - we are always by your side - by phone, virtually and in person.
Vorfreude verschenken
Verwöhnen Sie liebe Freunde und Familie mit einem romantischen Dinner, einem ausgedehnten Sonntagsfrühstück oder einem Wochenende in einer der schönsten Städte Österreichs…oder Sie kreieren Ihren ganz persönlichen Gutschein für einen besonderen Menschen.
Gerne versenden wir die Gutscheine per Mail oder Post an Sie.
Lovely stay in my favourite hotel in Steyr
"Fantastic location in the centre of Steyr and very nice comfortable and clean rooms in this lovely hotel full of history. Staff are always really friendly and helpful. Breakfast and restaurant serve great food at reasonable prices." Darren, October 2022
Our current offers - explore Steyr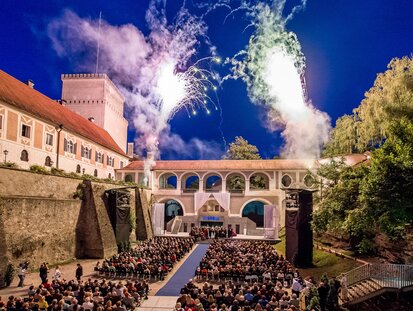 Musikfestival Steyr
2 Nächte ab € 199,00
Tavolata 2023
1 oder 2 Übernachtungen während des Kulinarikfestivals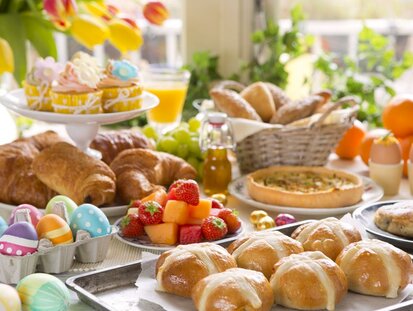 Frühling in Steyr - Museumspackage
2 Übernachtungen im April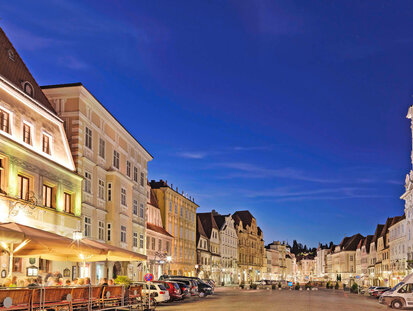 Gourmet Weinwochenende
1 Übernachtung vom 09. - 10.Juni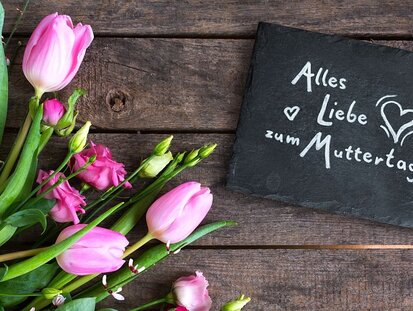 Muttertag - Wochenendausflug
1 Übernachtung vom 13. - 14.Mai