Reception
Our reception team - from the first inquiry and reservation of your hotel room, above planning your stay, right up to your departure - we are always by your side - by phone, virtually and in person.
The reception and the care of the guests is in the hands of Petra, Michaela, Sarah and Stefanie.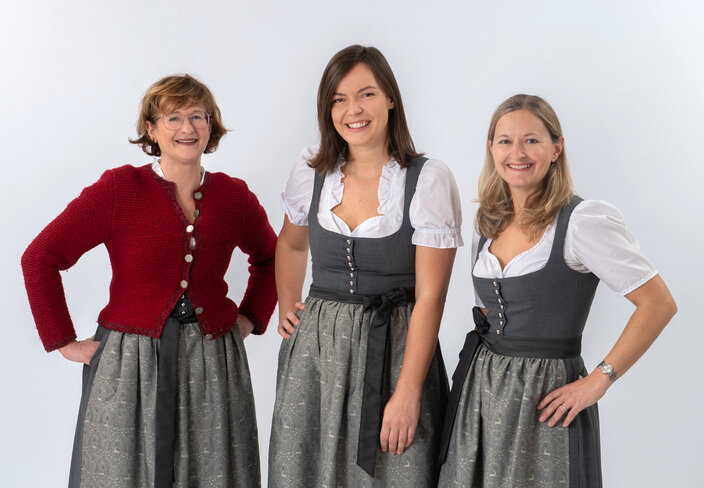 Restaurant
Our service team ensures a pleasant visit to our restaurant and is happy to recommend one or the other specialty from our kitchen or our wine cellar. Our team consists of Ilse, Sarah, Catharina, Regina, Daniela, Gerhard, Daniel, Ingrid, Patricia, Aleks, Sophie, Zoltan and our apprentices Christian, David and Marlene.